Since 2015, the mid-size SUV market has been largely dominated by the Hyundai Creta, until its sister twin in the form of the Kia Seltos entered and shook things up a bit only for the Creta to be fully updated in 2020 and attack back in its more global clothes.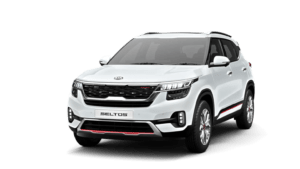 The Skoda Kushaq has made its presence felt as well since its launch in 2021 with enthusiasts raving about how truly Skoda it is in terms of driving dynamics and getting basics spot on! But that's where it stops for the Kushaq, thanks to its not-so-friendly pricing and reputation to find itself at the back of a tow truck within a few months of ownership. Sources say it is due to a faulty fuel pump issue, which is just now being started to be sorted although an official recall from Skoda is still pending. The VW Taigun has also entered the market and is essentially a sister car to the Kushaq.
So there you have it, the Korean Twins who have dominated this market for the longest time.
The question is, will the new kid finally be able to break this monopoly?
MG has rolled the dice and seems to have landed a spot on with the latest addition to their successful fleet, the Astor.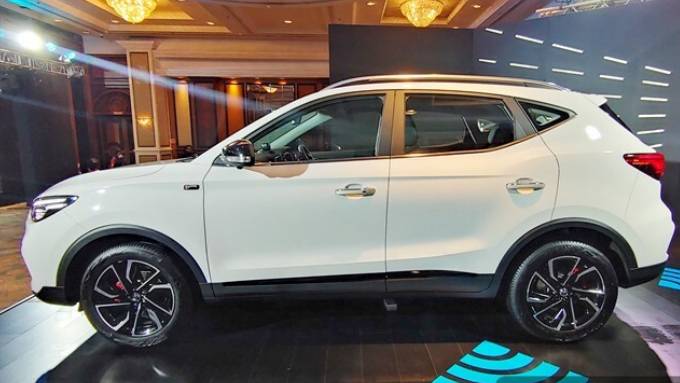 While this is essentially a petrol version of the already sold-in-India electric ZS EV, the Astor is a global product made on far higher standards and ends up looking and feeling a few segments above.
On first look, the Astor is slightly more conservative than the jarring palisade-led Hyundai Creta but makes up with its smart styling elements like the crisper front grille housing the MG logo with neater headlamps housing DRLs and a more aggressive bumper completing the front end. Look slightly below the MG logo and you will be able to spot the radar, front camera and proximity sensors housed neatly hinting at how serious MG really is with regards to safety on the Astor.
The side profile largely remains the same as the ZS EV save for the set of the sharp 17" dual-tone alloy wheels which now get front and rear disc brakes with their calipers finished in RED! Yes, you read that right, Red Calipers on a mid-size SUV!
The rear too receives minor updates in the form of the LED taillamps mimicking the front DRLs along with a sportier-looking bumper featuring not one but two fake exhaust ingresses.
Moving inside is more than just pressing a button on your key fob in the MG. Here they debut eSIM based technology which allows you to stay connected to your car 24×7 and access it via keyless entry through an app on your phone doing away with the whole concept of carrying a key in order to drive your car! The best part of the keyless entry is that it is reliant on Bluetooth to work ensuring it will always work irrespective of your network coverage.
Step inside and you will be surprised. No, it does not have a white or brown-themed cabin but a red and black combo or an all-black setup! A beige-themed cabin is expected in the coming months.
Starting from things like the well-contoured seats to the taught steering wheel to the almost Mercedes-like turbine AC vents, the Astor is all about the show! The GO in this cabin comes in form of its tech, features, and quality. It debuts an AI bot located where traditionally we would have our idols, this AI bot can do everything from set routes to tell jokes! And although why it may feel a bit gimmicky, we have to give full marks to MG for thinking out of the box here.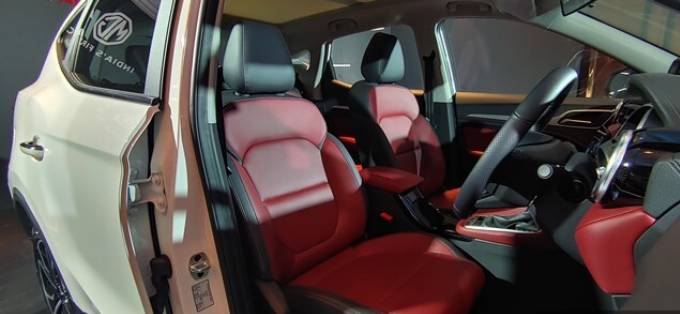 The Astor features auto LED headlamps and wipers, an electronic parking brake, a digital instrument cluster, an air purifier, and like all MGs a large 10.1-inch touch screen infotainment system. But unlike previous MGs, this system is slick and is much more responsive to use.
A couple of other noteworthy features would be a 6-way power-adjustable driver seat, a 360-degree camera, heated mirrors, steering modes, and its large panoramic sunroof allowing for the cabin to feel even airier.
What's nice is the feel of materials in the cabin, with everything you touch giving a sense of premium-ness and quality. A special shout-out to MG for retaining physical buttons for the AC controls instead of integrating them into the touch screen.
What's not so nice is the omission of certain now expected in the segment features like ventilated front seats, an auto-dimming rearview mirror, and a wireless charger which take a small bit away from an otherwise well-put-together package.
The rear seat following suit of the front is a comfortable place to be in, with a more relaxed seating position compared to its electric twin thanks to the lack of batteries. It seats two adults comfortably and can seat three fairly comfortably as well thanks to its low central tunnel hump. MG has ensured to give the middle passenger an adjustable headrest as well showing the attention to safety and comfort. The rear seats get AC vents as well along with two USB charging slots and a central retractable armrest with two cup holders within it. However, it is the thought of infinity and beyond thanks to the panoramic sunroof above that truly makes the backseat a nice place to be in.
Practicality wise the Astor seems to have a well-sized boot that can be expanded with the 60:40 split. The only issue here would be the high-loading lip, causing one to put in more effort to place or remove any items!
Coming to the engine lineup!
MG has decided to offer the Astor with two petrol engines in the form of a 1.5L 4 cyl NA and 1.35L 3cyl Turbocharged motor which put out 110 and 140hp respectively. While the latter gets the option of a 5-speed manual or 8 step CVT auto box, the latter only comes paired with a 6-speed torque converter box which seems to be the enthusiast-oriented combo!
While the Astor is not intended to be a sharp corner carving tool, it does seem to be well sorted in terms of comfort for daily driving and will offer a smooth and stress-free environment to drive in the city. Its engine is responsive but not the sportiest, and the gearboxes are also oriented more for a relaxed driving style.
Safety-wise the Astor has a LONG list starting with 6 airbags, Rear disc brakes, ABS with EBD, ESC, Traction Control, Hill Hold Control, Hill Descent Control, ISOFIX child seat mounts, Tyre pressure monitoring, and ADAS!
Now ADAS is a complex feature in itself, consisting of Front collision warning, auto emergency braking for cars and pedestrians, lane keep and departure assist, lane departure warning, blind-spot detection, lane change assist, rear cross-traffic alert, speed assist, adaptive cruise control, and intelligent headlamp control ensuring not only you but cars and people around you stay safe as well.
*ADAS is yet to be fully tested on public roads and conclusions drawn can be inconsistent.
In conclusion, the Astor is a well-rounded package set to be priced between the 10-18 lakh rupee mark which also crosses over into the market with the 5 seat versions of the newly launched M&M XUV700 equally loaded on tech, safety, and features!
So will the new kid finally break through and be crowned king of the mid-size SUV market or will the Koreans keep ruling?