All set to be launched in January, the Toyota Hilux will finally debut in India. Reports were out earlier this year talking about Toyota's intent to launch it. However some say, it has become a sure shot move after rival Ford recently wrapped up operations in India.
What is it: Essentially a pick up lifestyle truck based on the IMV-2 platform shared with the Innova and Fortuner. But unlike its competitors, this one will go the extra distance to bring in luxury of sorts. Expected to tower over most traffic on Indian roads, the Hilux is 5.3m long with a wheelbase of over 3m. 
How does it look: The front will wear a bold design with swept back headlamps featuring LED DRLs being unified with a large hexagonal front grille. Move sideways and the 5.3m will come into play. Design elements like the flared arches, body cladding and side step give the Hilux a tough look. The rear however is a little bland, with only the bulky tail lights making their presence felt.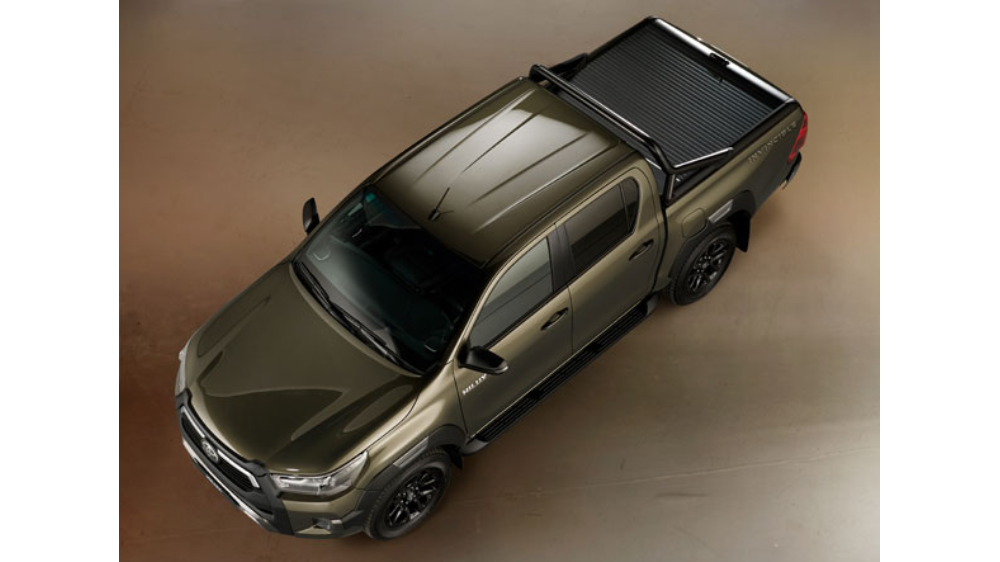 Practical? : The Hilux will debut as a double cab version only, allowing it to seat 4 or 5 passengers. Toyota could potentially retail the single cab version here as well, however that is to be seen later. 
Interior: Being based on the same platform as the Fortuner, will allow the Hilux to share it's interior majorly. This will work in favour of customers as the layout has been well received. This will allow Toyota to bring down their costs substantially due to localisation of the existing parts. Expect to see the same 8.0" touchscreen with Android Auto and Apple CarPlay from other Toyota's as well. 
Powaaa: No engine or gearbox options have been confirmed by Toyota as yet. However expect two options in the form of the 2.4 and 2.8 diesel power plants. Lower variants would ideally get the lower 150hp unit with 2WD. While upper variants can be equipped with the 204hp larger unit with 2 or 4WD. The lower engine = lower entry price will allow for a sharper pricing strategy. Gearboxes are a mystery, however expect auto and manual options. 
Safety: No details have been shared on this aspect of the Hilux as yet however expect it to score in the range of 5 stars. This expectation is based on the 5 star rating of the Thai spec Hilux in the ASEAN NCAP crash test. 
Pricing: The Hilux competes directly with the Izusu Hi-Lander and V-Cross which are priced between 18 to 25 lakh ex showroom, Delhi. The Hilux should ideally cut in around the 23 lakh mark and go up to 33 lakhs. Expect to see a lot more of these Lifestyle trucks roaming around town! 
A Toyota. A Pick Up Body. A Comfortable Cabin. Unbeatable Reliability. Hopefully Good Pricing. 
Izusu better wake up, before it's too late!
Written by Aakash Kalro
All image copyrights reserved with respective owners.