Ever since the NGT ban on driving 10 year old diesel and 15 year old petrol cars has been implemented, the used car market has taken a major hit. The new car market did see a boom, however now you have an option besides scrapping your favourite car.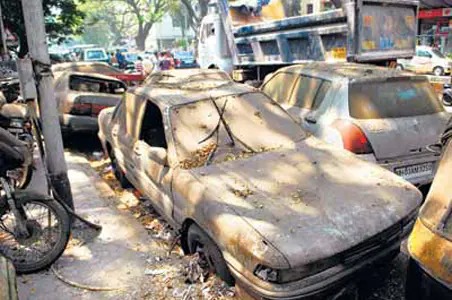 Now you can swap out your smoky diesel engines for some clean green EV energy! Delhi Transport Minister Kailash Gahlot recently confirmed this news via Twitter. While the announcement has confirmed the rumours, there is no news on whether petrol cars will be allowed to swap over as well. 
You will have to however get your car checked for physical fitness prior to getting the approval to switch to electric power.
This move comes after pollution levels have hit an all time high in Delhi requiring the city to be shut down. It is a decision which will pave the way for the future. It will allow owners to now legally move over to cleaner and more economical energy. 
Implementation: Over the next few months, the government will work on empaneling EV kit manufacturers. The manufacturers in this list will then work on developing and designing kits for individual car models. These will have to be approved by the Delhi Transport Department prior to being put on sale.
Benefits:
Pollution levels will reduce.
Charging points will see a boost as users will increase, making the infrastructure stronger.
Electric power is cheaper to run and hurts the environment less.
People can experience electric power for a fraction of the price.
Issues: As highlighted by EV kit manufacturers, they are pushing for universal kit approvals instead of vehicle specific only. This will reduce costs, R&D time, paperwork and will boost implementation time allowing more people to benefit in a shorter time.
Existing Players: An example would be Northway Motorsport. Based out of Pune NM has been ahead of the curve with EV kits installed on a MS Dzire and Commercial Vehicle Tata Ace.
The Dzire comes with two range options. DriveEZ has a range of 120kms and a full charge takes 5-6 hours. The TravelEZ has a range of 250kms and takes 8-9 hours for a full charge. Both versions get a top speed of 140kmph, while the commercial ones will be restricted to 80kmph.
The EV kits for the Dzire are said to be priced in the range of 5-6 lakh rupees. This does make the initial conversion a pricey affair, however the savings in the running costs will make up. 
Electrification is the future, and not very long from now we will be seeing the Scorpio and Pajero running around whizzing away silently.